GEAR TO GET OUT OF RANGE
Join Sami Sauri, as she leaves the hustle and bustle of La Paz in search of her next adventure and a more intense life experience.
I think it's just about getting out of your door and stepping into the unknown.
Women's North Cascades™
Graphic T-Shirt
Women's Windgates™ II
Technical Cropped Top
Women's Back Bowl™
Casual Fleece Jacket
A casual fleece jacket for women offering warmth and an attractive design.
Meet Brice Portolano, a French photographer working on the relationship between man and nature. He capture the daily lives of people who consciously built a life away from the hustle and bustle of the city.
Men's Silver Ridge™ Utility Lite Plaid Shirt
Enjoy summer adventures in this protective lightweight plaid trail shirt.
Men's Pacific Ridge™ Casual Cargo Trousers
Casual and stretchy men's cargo trousers repelling water and offering plenty of practical pockets.
In environments where what matters is the ability to light a fire when it rains, saddle your horse and be self-sufficient, fame, pride and wealth don't matter. Those who live their dream in the wilderness are far more majestic and superb.
- Brice Portolano, Photographer.
Men's Back Bowl™ Fleece Lightweight
A light, soft-touch fleece with a classic design. For an optimal fit, it features partially elastic ...
Read More
An alternative lifestyle adopted by those who wish to lead a simpler life, van life attracts more and more enthusiasts.
Browse our collection to find the gear to live your dream adventure, without the bulk.
Unisex Convey™ II 27L Rolltop Backpack
A lightweight, weather-resistant unisex 27L roll top backpack for hiking, commuting, and traveling.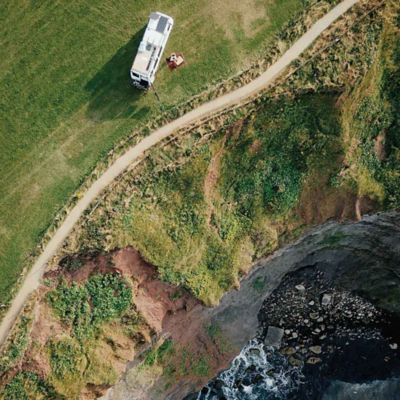 Share your outdoor adventures by tagging @columbia_eu and using #testedtough to be featured!